Many food manufacturers are looking for sustainable alternatives to the classic plastic tray. The Stäger Packaging Group has developed a hybrid tray which reduces the plastic requirement by up to 50%. The tray offers the same protective properties as a classic MAP tray for meat, cheese or salad.
The hybrid tray is equipped with a click mechanism that allows the two packaging parts to be connected to one another before or after the tray is filled. The click mechanism guarantees easy assembly and a secure connection between the two packaging parts. After consumption, the tray can be easily separated into cardboard and plastic parts using a tear-open perforation. Both parts can then be recycled. With an appropriate selection of the cardboard box, it could also be compostable. The bowl is made from recycled PET with up to 100% recycled material (PCR) or from PP. This conserves the consumption of fossil raw materials and generates less CO2.
The cardboard jacket gives the bowl a modern craft look. This makes the Stäger ClickTray suitable for convenience products that are intended to appeal to young, environmentally conscious customers in take-aways or other shop concepts. The cardboard jacket can be printed in up to 8 colors on the inside and outside and allows more information on the product or on recycling/sustainability to be conveyed. The Stäger ClickTray can be used on common MAP/tray sealing machines. There is no need to invest in machine solutions or special tools.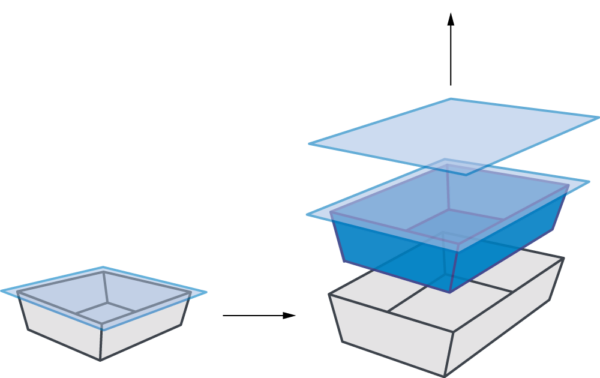 Have we aroused your interest with ClickTray?