Face shield (PPE)
For an enlarged view, click on the corresponding image.
Maximum Security
Stäger took on a pioneering role in the production and distribution of face shields in the Covid-19 crisis. The protective shields, developed from 100% recycled PET, are used in public and private areas to protect against droplet infection and impress with their well-thought-out functional design.
The disposable construction guarantees maximum hygiene and is resource-efficient, as there is no need for extensive cleaning to keep viruses free. The visor can be worn on its own or in combination with a face mask or "protective goggles". Skin friendliness and respiratory circulation are a matter of course.
All protective shields can be printed in the Stäger print shop on an 8-color LED / UV offset printing machine with low migration inks (e.g. company logo, colors, slogan, etc.). In particular, if the protective shields are used when interacting with customers, this can have a strong advertising effect. Or printed visors are used as customer gifts.
Special constructions can be developed for larger editions. However, our standard protective shields cover a wide range of applications:
Facts Face Shields
NHS visor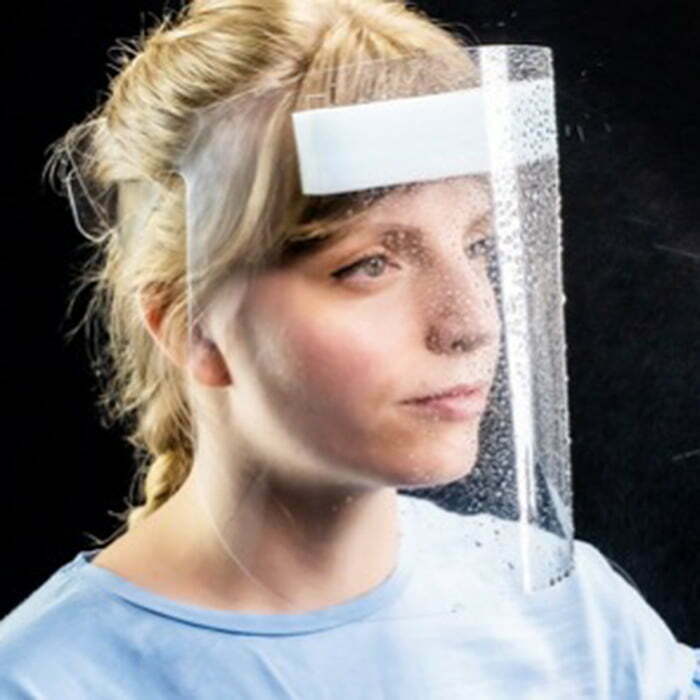 The outstanding properties of the Stäger protective shield are confirmed by the delivery of more than 12 million shields to the British National Health Services. The visor consists of a PET plastic foil made from recyclates from plastic waste in the world's oceans (Prevented Ocean Plastic Initiative) and from British PET bottles (British Plastic from British waste). A medical foam attached to the visor rests on the forehead and enables it to be carried comfortably.
British Green Shield visor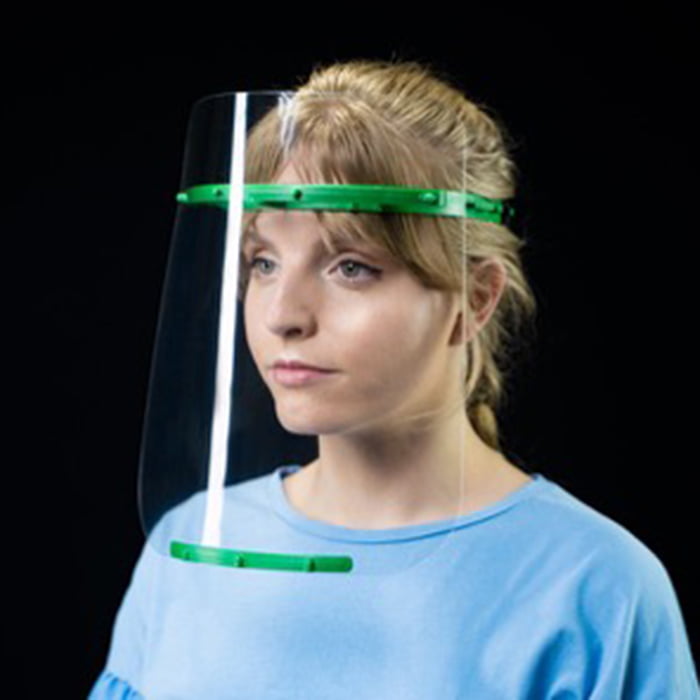 The fully recyclable British Green protective shield has a more stable shield attachment and stays firm even during work movements. Perfect for retail and restaurants. For attachment to the green headband, 10 protective shields are included, others can be purchased separately. Both the headband and the tag are made in the UK, and the plastic used comes from recycled plastic from the world's oceans as well as from British PET bottles. The visor can be recycled with all its components and therefore has a favorable ecological balance.
Foil Visor 3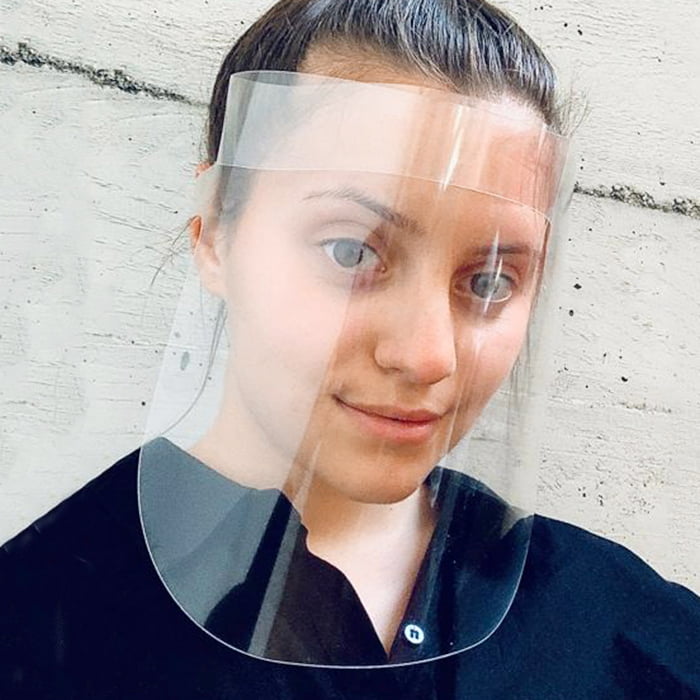 The protective shield is made of PET RECYCLEAR 100% PCR foil, which meets fully the EU guidelines for recycling. By folding down a foil flap, the protective shield is cushioned on the forehead. The visor is fixed by means of the integrated headband, which attaches to the back of the head and adapts to the circumference of the head with the appropriate clicks. The fixed construction offers sufficient support, high wearing comfort and can be delivered flat.
Staeger Clear Mask
Our Clear Mask is easily cleaned and reusable and is designed to allow for a protective mask worn over the mouth and face, but to still allow people to see your mouth for easy communication.
This is particularly great if you are communicating with people with hearing difficulties or anyone who has special needs who relies on being able to see a persons face in order to understand them better. As such it is great for teachers, social workers or anyone else who wants to maintain traditional human interaction while wearing a mask.
It is also comfortable to wear while wearing glasses and much easier to clean than a cloth mask.
Disposable Face Masks
Three-layer disposable face mask that are approved for use with a face shield.
Container of 50 pieces
Do you have a question about this topic?