Competence and Commitment
Stäger's management team sets no limits to creating optimal packaging solutions for our customers. Management's extensive experience in packaging combined with a strong entrepreneurial spirit is echoed in our commitment to continuously improve Stäger.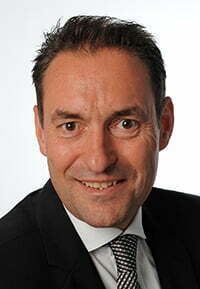 Thorsten Seufert
CEO and Head of Sales
With more than 30 years of experience Thorsten Seufert is a renowned expert in the area of packaging. His close cooperation with European FMCG enterprises allows him to be familiar with changing market and customer needs. Thorsten Seufert's creativity is evidenced by the influence he has on numerous packaging trends.
After several engagements in other packaging companies Thorsten Seufert took over Stäger's  Transparent Packaging Division in 1996. He was appointed CEO in 2012 and is responsible for sales management.
"It is our highly qualified staff working as a competent and dynamic team that ensures the continual development of Stäger"
Thorsten Seufert, CEO Stäger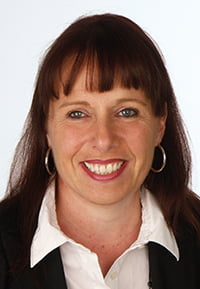 Marlen Saner was appointed CFO of Stäger in 2012 and is responsible for Finance & Controlling, Administration and Information Technology.
Before joining Stäger, Marlen Saner was Head of Accounting at Klöckner Pentaplast Switzerland, a producer of plastic films, and lead the Financial Departments of Philips Business Communication Switzerland/Austria as well as Damovo Switzerland.
"Stäger actively manages its performance and competitiveness under changing market challenges"
Marlen Saner, CFO Stäger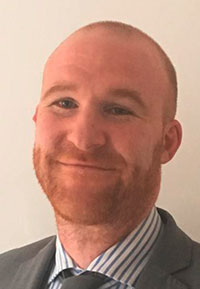 Brendan Cowey
CEO Stäger Clear Packaging UK
After receiving his degree in Chemical Engineering from the University of Leeds, Brendan held successful senior positions with DS Smith and Americk Packaging, where he spearheaded general management tasks and overall sales responsibilities. Brendan has broad experience within the packaging industry and an ambitious drive with a strong innovative entrepreneurial spirit.
In 2020 Brendan Cowey took over the management of Stäger Clear Packaging, Coventry UK, the established market leader in the UK in the field of clear packaging / acetate boxes with multiple awards as "Packaging Business of the Year". Brendan also heads the Stäger Packaging Group's innovation team.
"Innovation is the food and drink of any successful business; a constant supply of new ideas is essential to whet the customer's appetite for future collaboration"
Brendan Cowey, Managing Director of Stäger Clear Packaging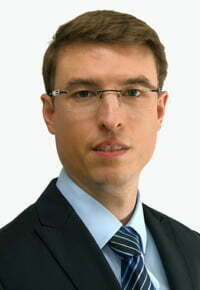 Jan Žídek
CEO Stäger Inovac Packaging CZ
Jan Žídek brings many years of experience in the Logistics, Automobile and Technical industries. His educational background includes a Ph.D. in Machinery and Plant Engineering and a Masters degree in Transportation and Handling Equipment.
Mr. Žídek has worked as Executive Director of a leading European provider of specialized load carriers as well as Global Sales Manager for renowned OEMs in the Automotive Industry.
"Stäger Inovac Packaging, together with a broad spectrum of experience and the long track record of achievement of the Stäger Packaging Group, is the specialist for an optimal customer collaboration for the design and construction of optimal packaging and transportation solutions."
Jan Žídek, CEO Stäger Inovac Packaging